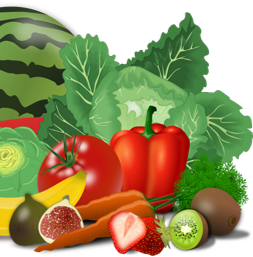 Prema Farm
from website: "Prema Farm is a 1.5 acre, local, certified organic, no-till farm offering diverse and high-quality vegetables to the Truckee Meadows area. We grow vegetables and flowers without the use of pesticides, herbicides, or artificial fertilizers. Through our no-till practices, we strive to support natural carbon sequestration, water conservation, and wildlife preservation while simultaneously serving our community the highest quality vegetables the soil can offer.
​
Most of our produce reaches consumers through our CSA membership (weekly farm boxes) and two local Farmer's Markets. We also sell produce through the Great Basin Community Food Co-op, and a handful of local restaurants such as Thali, Laughing Planet, Campo, and The Union."

On their website find 30 different types of vegetables crops grown in 2018.

They sell through a CSA:
"Community Supported Agriculture (CSA) is a relationship between our farm and people interested in receiving the freshest certified organic produce available. Rather than simply purchasing food, our customers become "members" of our farm who receive a portion of the farm's harvest each week during our main harvest season."

They also sell their produce through the Riverside Farmers Market. Check them out at the farmer's market or see their website for more information.

This kind of farming is an excellent way to help the environment and raise more nutrient dense foods.